Description
The Diver Medic Technician (DMT) course is an International Marine Contractors Association (IMCA) approved program that is recognised internationally by the commercial diving industry.
What does this course include?
The course includes a First Aid at Work, Oxygen Administration and AED Operator Certificate
Subjects Covered
Advanced airway management and oxygen administration

Respiratory and cardiac arrest. Automated External Defibrillator (AED) use

Wound management & wound closure techniques

Haemorrhage control including use of the CAT tourniquet

Care & transport of the critically ill

Diving incident management including triage

Chest decompression

Urethral catheterisation

Vascular access and intravenous infusion

Intraosseous infusion and management

Clinical analysis: venipuncture, blood glucose analysis and urinalysis
The Diver Medic Technician Course is a 60 hour program. The course is now blended learning, comprising of a pre-course e-learning package. The e-learning consists of pre-recorded lectures & quizzes. The actual attendance course is 5 days (run from Tuesday to Saturday), which are highly practical & scenario based.
TRAUMA-Training have now fully embraced the advantages of e-learning. The students will have access to a huge e-learning resource from the point of booking which will essentially include the entire course content. The content is also accessible after the course is completed, so keeping your skills refreshed has never been easier.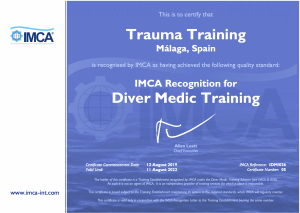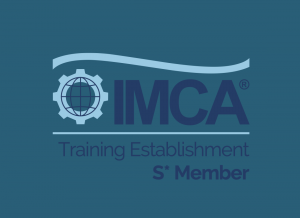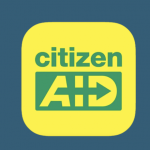 CitizenAID App
The CitizenAID app has been extensively updated. If you have not got this app please download.
It is 100% FREE (no adverts or 'upgrades').
It was developed by Brig Tim Hodgett (RAMC).