Description
A refresher course for those who need their two-yearly refresher to maintain the International Marine Contractors Association (IMCA) Diver Medic Technician (DMT) qualification.
The DMT Refresher course has 30 contact hours. With the current COVID19 pandemic, 16 of these hours will be conducted via our tailor made pre-course e-learning platform. Actual class time will be 2 intensive days and is highly practical / scenario based.
In response to the COVID19 Pandemic our DMT has changed to reflect the needs of the DMT and the casualties they may treat:
The course now has a COVID19 Section, the Infection Control section has been extended to include PPE donning & doffing (I & all of my trainers am quite good at this now).
The Scenarios have been increased and will reflect the current medical situation.
All scenarios will be conducted in full PPE. Luckily PPE works in two directions so this will actively protect the students when in close proximity to other students.
We offer in-house COVID19 PCR testing for students onward travel. We can offer a 24hr result service or an express 4 hr result service.
We also offer a rapid (15mins) COVID-19 Antigen test in-house.
Medical professionals bodies worldwide have recognised the importance of health care workers being fully vaccinated against COVID19. We are now at the point where being unvaccinated is a conscious decision. At TRAUMA Training we have now decided that Full COVID19 Vaccination is a DMT course attendance pre-requisite. You will be asked to confirm you are (or will be) fully vaccinated before course attendance.'
Where Is The Course Held:
The training centre is based in Benalmadena, Spain. We are only 15 minutes from Malaga international Airport. We have a fabulous location in Puerta Marina; minutes from the beach, vibrant bars , restaurants and we are surrounded by hotels and AirBnB options. The area has embraced social distancing, Andalusia has never been terribly affected by the pandemic, but the area is proving a safe holiday option, many students attend with their family.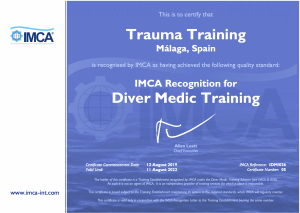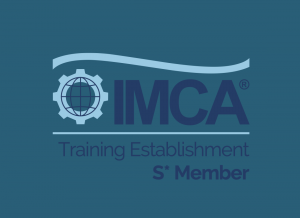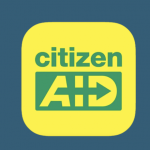 CitizenAID App
The CitizenAID app has been extensively updated. If you have not got this app please download.
It is 100% FREE (no adverts or 'upgrades').
It was developed by Brig Tim Hodgett (RAMC).