Google Map
Go to Google Maps and search for Benalmádena Hotels. This can very often be one of the fastest ways of finding a hotel. Benalmádena is close to many holiday sites on the Costa del Sol, From Torromelinos to Fuengirola. The entire region has an excellent public transportation network, so you may not want to narrow your transport to just the Puerto Marina.
AirBnB
If you have never tried AirBnB, then your trip to Benalmádena is a good time to start. A huge amount of Spaniards (and ex-Pats) have holiday homes here. The apartment buildings very often have pools and all the comforts of home (wifi, washing machine, etc).
Seven Village Resort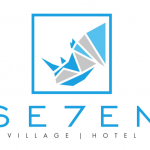 Located a short walk from the facility. This comprises of 8 self contained apartments. With a great beach view & pool. Please mention TRAUMA Training. We have discounted rates.  Seven Village Flyer
Tel: 0034 635 373 059
Booking.com
Booking.com is a really cost effective hotel search site. Just search for Benalmádena.
Mac Puerto Marina Benalmádena
Hotel Mac Puerto Marina**** is located in Benalmádena Costa, on the beach and in front of Puerto Marina Benalmádena, one of the most emblematic marinas on the Costa del Sol, offering a wide range of shops, restaurants, attractions and leisure activities. This hotel is great for families and is over the road from Trauma-Training, literary 1 minute walk.
https://www.mac-hotels.com/en/mac-puerto-marina-benalmadena/destination-puerto/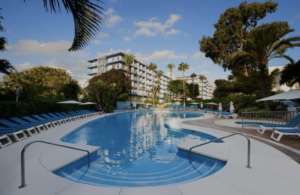 A nice **** hotel. Right next door to the training centre. The restaurant has a path that leads straight to our centre.
Los Patos Park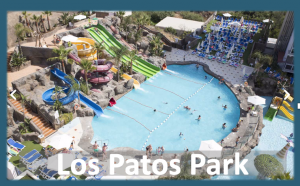 This lively new ****hotel is the perfect place to enjoy an action-packed break with all the family, with a splashtastic waterpark on site, and fabulous facilities galore. Los Patos Park is also ideally located for getting out and about in the local area, with a huge beach just a short stroll away, and tons of shops, bars and restaurants to explore. 8 mins by taxi to training facility or 12mins by bus. Its all-inclusive and relatively cheap.
https://www.hotelesglobales.com/en/hoteles/espana/costa-del-sol/benalmadena/globales-los-patos-park?utm_source=mybusiness&utm_medium=visitas&utm_campaign=glo-globales-los-patos-park
Package Holiday
It is probably unique to Trauma-Training, we are based in a holiday destination. Therefore a 'package approach' should not be excluded. Just type Benalmádena into all of the popular sites and get your flight and hotel.