Description
A refresher course for those who need their two-yearly refresher to maintain the International Marine Contractors Association (IMCA) Diver Medic Technician (DMT) qualification.
The DMT Refresher course has 30 contact hours. With the current COVID19 pandemic, 14 of these hours will be conducted via web-based E-Learning which is in the form of pre-recorded video lectures with quizzes.
The clinical component will be conducted in midlands Diving Chamber, Rugby, U.K.. Actual class time will be 2 intensive days and is highly practical / scenario based.
The final exam will be hosted on the e-learning Platform.
In response to the COVID19 Pandemic our DMT has changed to reflect the needs of the DMT and the casualties they may treat:
The course now has a COVID19 Section, the Infection Control section has been extended to include PPE donning & doffing.
The Scenarios have been increased and will reflect the current medical situation.
All scenarios will be conducted in full PPE. Luckily PPE works in two directions so this will actively protect the students when in close proximity to other students.
What does this course include?
The course also includes; Medial First Aid, Oxygen Administration and AED Operator Certificate
Where Is The Course Held:
Midlands Diving Chamber, Rugby, U.K.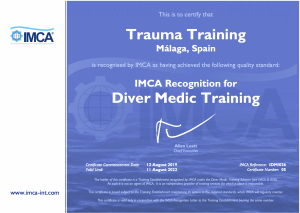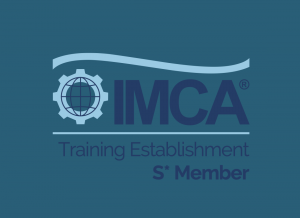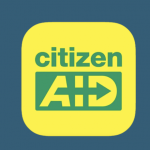 CitizenAID App
The CitizenAID app has been extensively updated. If you have not got this app please download.
It is 100% FREE (no adverts or 'upgrades').
It was developed by Brig Tim Hodgett (RAMC).