Assistant Life Support Technician (ALST) Course (MEXICO)
Welcome to the 60 hour Assistant Life Support Technician course.
The Pre-Course E-Learning package is designed to support you as you achieve your ALST qualification.
All of your course confirmation exams and the final exams will be delivered to you on this platform. You will get immediate marking and feedback.
Short Essay questions will be answered by your lectures after you submit them.
THE PHYSICS, ANATOMY & PHYSIOLOGY, DIVING MEDICINE AND LEGISLATION MUST BE COMPLETED BEFORE PROGRESSING  TO THE DATE OF YOUR BOOKED COURSE.
The Supplementary Knowledge may be completed during your course. 100% of the e-learning package must be completed before you can attend the ALST Exam.
On the date of your booked course you will attend a daily zoom lecture which will reinforce the course content. These Zoom sessions will be held on the Monday, Tuesday, Wednesday and Thursday of the course. Along with the daily lectures, you will receive daily homework on your e-learning dashboard. The homework closely reflects the knowledge level required in the final exam.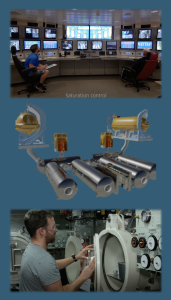 The final exam will be held on the Friday of the course. The exam is 3 hours long, you
are allowed an extra hour if English is your second language. The exam is similar in format to the homework. It is multiple choice & includes sections on Physics, Gas Mixing, Physiology, Procedures and UK Legislation. There is an optional section of Norwegian Legislation. The average pass mark is 75%. The Exam will be monitored via zoom
legislation is an integral part of being a ALST, we integrate all the legislation you require throughout the e-learning package, just click on the tab and a free pdf copy will be displayed (these are normally £25). Please pay particular attention to:
Here are the course Manuals. Truthfully, really get to know the IMCA D022 primarily:
We hope you enjoy your course.
Chamber and LST Practices
Back to My Account